Libby Lane Early Childhood Center is a quality provider of progressive early learning and childcare services for families in the Lee's Summit and Kansas City area.
The program is located in a dedicated facility near Chipman Road and Hwy 50, in Lee's Summit. Libby Lane provides early learning opportunities for children 18 months to 5 years old. The teaching team is devoted to supporting children's learning so they can achieve their God-given potential through developmentally appropriate activities that will prepare them for elementary school.
Libby Lane Early Childhood Center is co-located with Lee's Summit Academy to provide a seamless continuum of learning for children and youth. Libby Lane is a learning community where young children are introduced to and experience the love of leraning to allow for growth physically, intellectually, and socially.
Mission
To serve the children and families of Lee's Summit and the greater Kansas City area.
To nurture the development of the whole child: physically, emotionally, socially, and intellectually.
Philosophy
We value children and place great priority on the provision of a safe, nurturing, and carefully prepared environment that develops the whole child and instills in them a love for learning.
The teaching staff at Libby Lane Early Childhood Center is specifically chosen because of their qualifications and dedication for meeting the developmental and learning needs of children. All staff are required to maintain current certification in Infant/Child CPR and First Aid.
Director - Bobbie King
Bobbie King, LLECC Program Director, brings a wealth of formal training and experience to the teaching team at Libby Lane Early Childhood Center. Bobbie has been the Principal of Lee's Summit Academy since 2006. Bobbie has a Bachelor of Science Degree in Social Work and was previously employed by the Missouri Department of Social Services as a Children's Service Worker.
Credentials
Bachelor of Science Degree in Social Work
Principal of Lee's Summit Academy since 2006.
Assistant Director - Torrie Weedman
Torrie brings a wealth of training and experience to the leadership of Libby Lane Preschool & Montessori. She studied English Education at Illinois State University with a minor in Psychology and has worked with children for over seventeen years. She spent ten of those years as an education professional in the Missouri and Illinois public schools systems. Torrie has an extensive volunteer history in children's ministry and continues to volunteer on a weekly basis. In points of personal interest, she once served as the Assistant Director of a feature film starring A-list actors, is multi-lingual, and infuses her workplace with a lively sense of humor. When Torrie is not wearing one of many hats at work, she spends time with her husband and their beautiful daughter, Brynley, and serves at her local church.
Finance Administrator - Stacy Troutner
Stacy functions as the Finance Administrator of Libby Lane Early Childhood Center. She brings a wealth of childcare experience to our school with her previous employment as a Lead Preschool teacher at La Petite Academy and operating her own daycare for 10 years. She is a great communicator and the kids really enjoy being with her. She assists with the arrival and dismissal of our students. She also conducts tours with new families to help them learn about our school. She has her Bachelors in Social Psychology from Park University. Stacy enjoys spending time with her friends and family.
Leah Sterrett-Lemley
Leah brings a wealth of knowledge and experience to our Montessori Program with over 20 years in the field of education, 12 of which she has taught as a certified Montessori Directress, credentialed through Montessori Programs International (MEPI). Leah has also served as an Assistant Director at a school, and worked as a dance instructor at a local studio. She completed three years of Early Childhood Education and Social Work at Missouri Western State University and Longview College. Leah is passionate about Montessori Education and loves guiding children toward the mastery of new skills. When she's not teaching, she is busy with church, family, PTA, and other volunteer endeavors.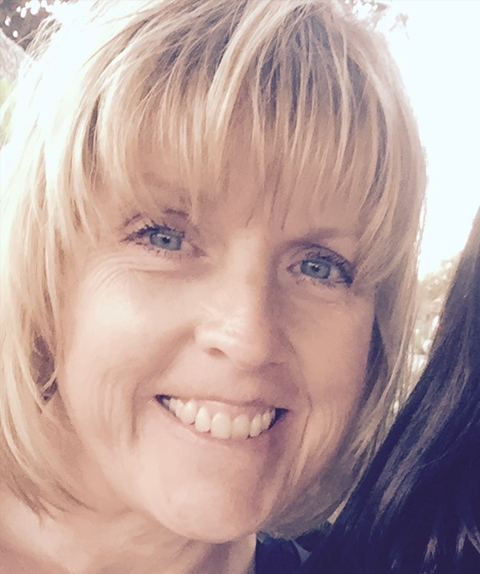 Nancy Pearson
Ms. Nancy loves working with children and guiding them towards success through Montessori Education. Ms. Nancy has been teaching for 16 years, she graduated cum laude with a Bachelor's in Business Administration from Baker University. Ms. Nancy's Montessori certificate is from the American Montessori Society (AMS) and the National Center for Montessori Education (NCME). Ms. Nancy's passion is for her students to learn to reach their highest potential as they begin their journey in acedemics.
When Ms. Nancy is not teaching she loves spending her free time with loved ones, she has a grandson, Wyatt, who has filled her heart. Ms. Nancy is a huge Royals fan and tries to attend games as often as possible, if not, it is rare that she misses a game on television. Ms. Nancy also has a dapple dachshund named Janet, that she rescued and adopted.
Nicole Lewis
Nicole is a ministry student with previous experience as a children's ministry leader and a private nanny. She is currently pursuing a two-year certificate in Ministerial Studies at World Revival Church School of Ministry. She values working with children as an opportunity to impact young lives during the important early years. When she's not working or busy with church and school activities, Nicole enjoys the outdoors and spending time with friends.
Angelina Smallwood
Angelina brings over a decade of experience of working with children in daycare and ministry settings to Libby Lane, and is also a mother to three children of her own. She enjoys the open honesty of small children and treasures being a part of their early discoveries, growth, and accomplishments. When Angelina is not working at the preschool, she enjoys spending time with her family and friends.
Natalie Nelson
Natalie Nelson has an extensive volunteer history in children's ministry and has also worked as a volunteer assistant music instructor at Lee's Summit Academy. Her strong desire to impact children's lives led her to join the team at LLECC, while she simultaneously pursues a Bachelor's in Ministerial Studies at World Revival School of Ministries. Natalie is also a gifted vocalist, with a love for drama and art.
Amanda Silvers
Amanda Silvers holds an Associate's in Liberal Arts and a Bachelor's in Ministerial Studies. She is a gifted teacher with a passion to see children's lives shaped to impact their world in a positive way. She brings eight years of experience working with children, along with a whole lot of passion, to the staff here at LLECC. When she is not teaching or volunteering her time at her local church, she enjoys reading, music, learning, and laughing with family and friends.
Darcie Silvers
With over a decade of experience working with children, Darcie brings a wealth of knowledge and training to LLECC. Her past work in social services, as a house-parent to disadvantaged boys, and working one-on-one with autistic children gives insight into her compassion and true concern for the welfare of children. Darcie loves art, music, photography, reading, and is currently pursuing a Bachelor's in Ministerial Studies.
Brenda Cline
Brenda is originally from Nebraska and has lived in the Kansas City area for 13 years. Babysitting, working in the church nursery and being a nanny has given Brenda 22 years of experience working with children, and with her 10 years experience in the food service industry, she adds a lot of knowledge and expertise to the Libby Lane team. Brenda's warm heart and caring spirit has won the hearts of the Libby Lane students. She keeps their hearts happy and tummies full as she prepares lunch and snacks every day. When Brenda is not working or volunteering at her church she enjoys using her creative talents at home making all kinds of crafts and preparing for seasonal craft booths. Roller skating and entertaining friends are some of her additional interests.
Suzanne Dolence
Suzanne brings numerous years of early childhood and ministry experience to our team. She is passionate about teaching and guiding children towards success in life. She studied Education at CMU and holds a youth ministry degree from Rhema Bible Training Center. She most enjoys the honest innocence that children possess and sets a high personal priority on being a mentor who helps children to reach their very best. When Suzanne is not busy working, she enjoys baking, movies, and working in the yard.
Amanda Huffaker
Amanda began working with kids in high school as part of a tutor for the A Plus program. She has been working for Libby Lane Preschool and Montessori for a little over a year and a half now. She loves working with the kids and finds it so rewarding because she enjoys seeing them grow and learn new things.   Amanda's hobbies are spending time with her family, friends and fiancé.  She also enjoys going to Royals baseball games.